Partner di alleanza tecnologica
Intel Intelligent Systems Alliance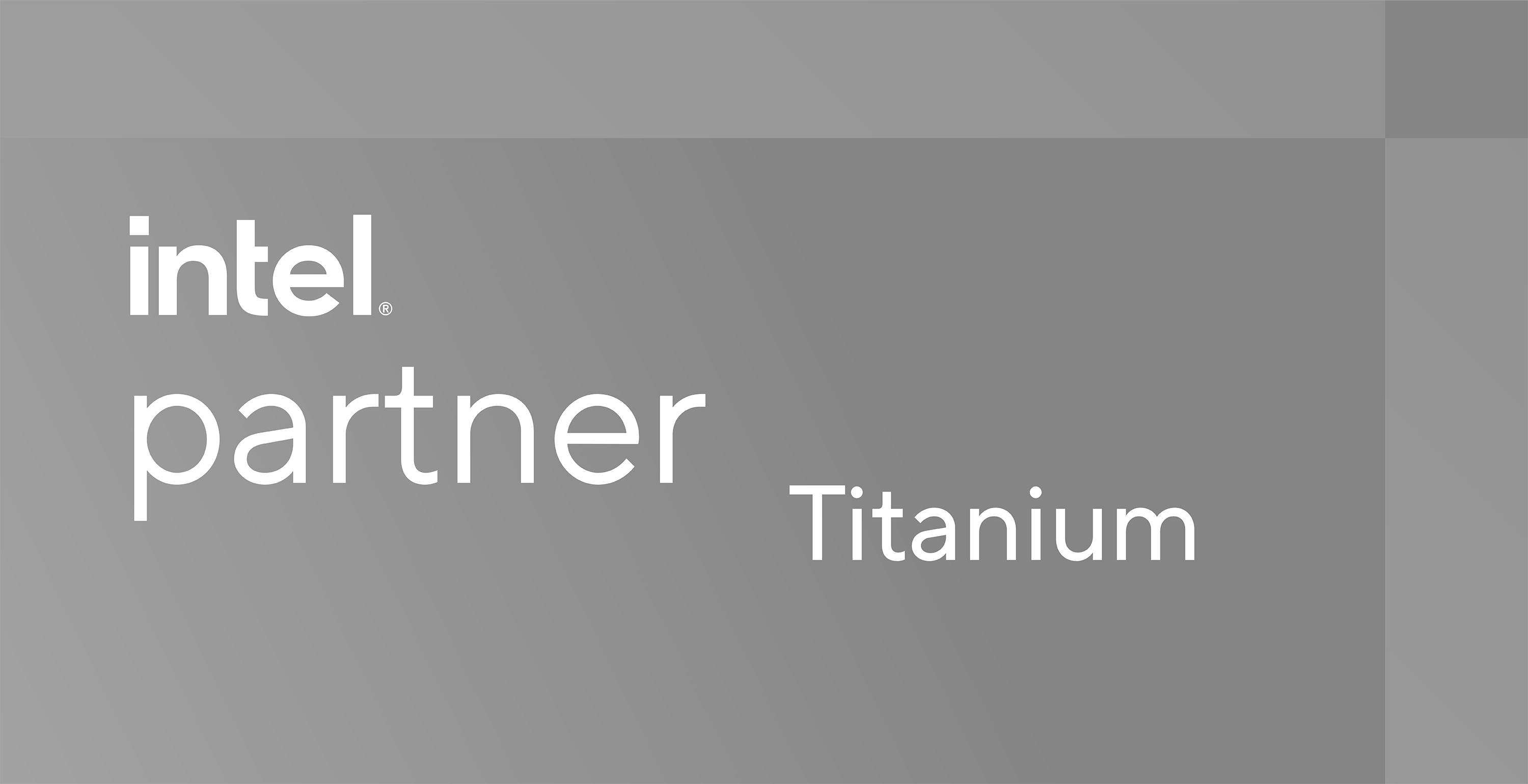 Uno degli ecosistemi tecnologici più noti e più affermati in ambito mondiale. Con oltre 200 membri, l'Alleanza comprende i principali fornitori di soluzioni e servizi provenienti da un'ampia gamma di settori. La partnership con i membri dell'Alleanza può aiutarvi a contenere i rischi e ridurre i costi di sviluppo.
Intel Technology Provider
I Platinum Partner Intel® Technology Provider possono trarre vantaggio da benefici esclusivi, come la partecipazione all'Intel® Solutions Summit (ISS), il principale e più prestigioso evento Intel per il Canale, che si svolge tutti gli anni. I principali partner del Canale Intel, esperti del settore e dirigenti Intel si riuniscono per essere i primi a scambiarsi informazioni sulle più recenti tecnologie, opportunità di mercato e prodotti Intel®.
AMD Embedded Elite Partner
Il programma AMD Fusion Partner Premium è concepito per consolidare il successo collettivo. AMD fornisce ai partner un programma competitivo, diretto ad aiutare a rendere il business redditizio attraverso la promozione di un portafoglio tecnologico esteso, leader nel settore.
Partner consolidati di NXP
Partner consolidati offrono la conoscenza e l'esperienza necessari per integrare le competenze e l'implementazione di soluzioni di sistemi totali allineati alle tecnologie NXP.
Wind River
Wind River is a global leader in delivering software for the Internet of Things (IoT). The company's technology has been powering the safest, most secure devices in the world since 1981 and today is found in more than 2 billion products. Wind River offers a comprehensive edge-to-cloud product portfolio that is backed by world-class global professional services, award-winning customer support, and a broad partner ecosystem. Wind River software and expertise are accelerating digital transformation of critical infrastructure systems that demand the highest levels of safety, security, performance, and reliability. To learn more, visit www.windriver.com
PICMG
Fondato nel 1994 come Industrial Computer Manufacturers Group (Gruppo di produttori di computer industriali PCI), il PICMG è un consorzio formato da oltre 250 aziende, che collaborano allo sviluppo di specifiche aperte per applicazioni ad alte prestazioni in vari settori, tra cui telecomunicazioni, tecnologie militari ed elaborazione industriale.
SGET
SGET e.V. è un'associazione tecnica e scientifica con sede legale a Monaco. Scopo dell'associazione è la promozione dell'attività scientifica e della ricerca. SGET realizza in particolare tale obiettivo, nell'ambito di attività in team in vari gruppi di lavoro sulle tecnologie di elaborazione embedded, preparando e compilando specifiche tecniche oppure realizzando, tra l'altro, linee guida di implementazione, requisiti di sistema o interfacce software, tutto finalizzato all'efficienza energetica, alla tutela dell'ambiente e a tecnologie efficaci, attività scientifica e bene pubblico. L'associazione pubblica le informazioni ottenute e ne promuove l'applicazione a beneficio del grande pubblico.
OSADL
OSADL is the leading competence network providing services to use Open Source Software in industrial products. It provides services and products to use Open Source Software in industrial products sustainably. OSADL offers broad knowledge and a wide network of experts to accompany your product development throughout all stages and assists in complying with legal requirements, safety and security standards and we certify your products and processes.
COM Express
COM Express è una definizione di Computer-On-Module indicata da PICMG. È stata concepita per ridurre il tempo di immissione sul mercato di piattaforme specializzate utilizzate in applicazioni industriali, medicali, militari, scientifiche, per telecomunicazioni e di altro tipo.
congatec AG è autore, assieme a PICMG, delle Rev. 2.0 e Rev. 2.1 della specifica COM Express (COM.0). La guida alla progettazione di schede carrier, l'interfaccia di programmazione per applicazioni embedded e la specifica EEPROM embedded sono ulteriori documenti PICMG, correlati a COM Express, creati da congatec come autore all'interno del PICMG.
XTX

XTX è un'espansione e una continuazione dello standard ben documentato e di grande successo Computer-On-Module ETX. XTX offre tecnologie I/O più innovative su questo collaudato formato. XTX non supporta più il bus ISA ma offre nuove funzioni, quali PCI Express e SATA.
Qseven

Qseven è un concetto Computer-on-Module per applicazioni mobili a bassa potenza e basso costo. Integra tutti i principali componenti di un comune PC ed è montato su una scheda carrier specifica dell'applicazione.
Qseven supporta le architetture per processori x86 e ARM.
I moduli Qseven presentano il formato standardizzato di 70 mm x 70 mm e sono dotati di pinout specifici basati sul connettore di sistema MXM ad alta velocità, provvisto di un pinout standardizzato a prescindere dal fornitore.