Technology Alliance Partners
Intel® Internet of Things Solutions Alliance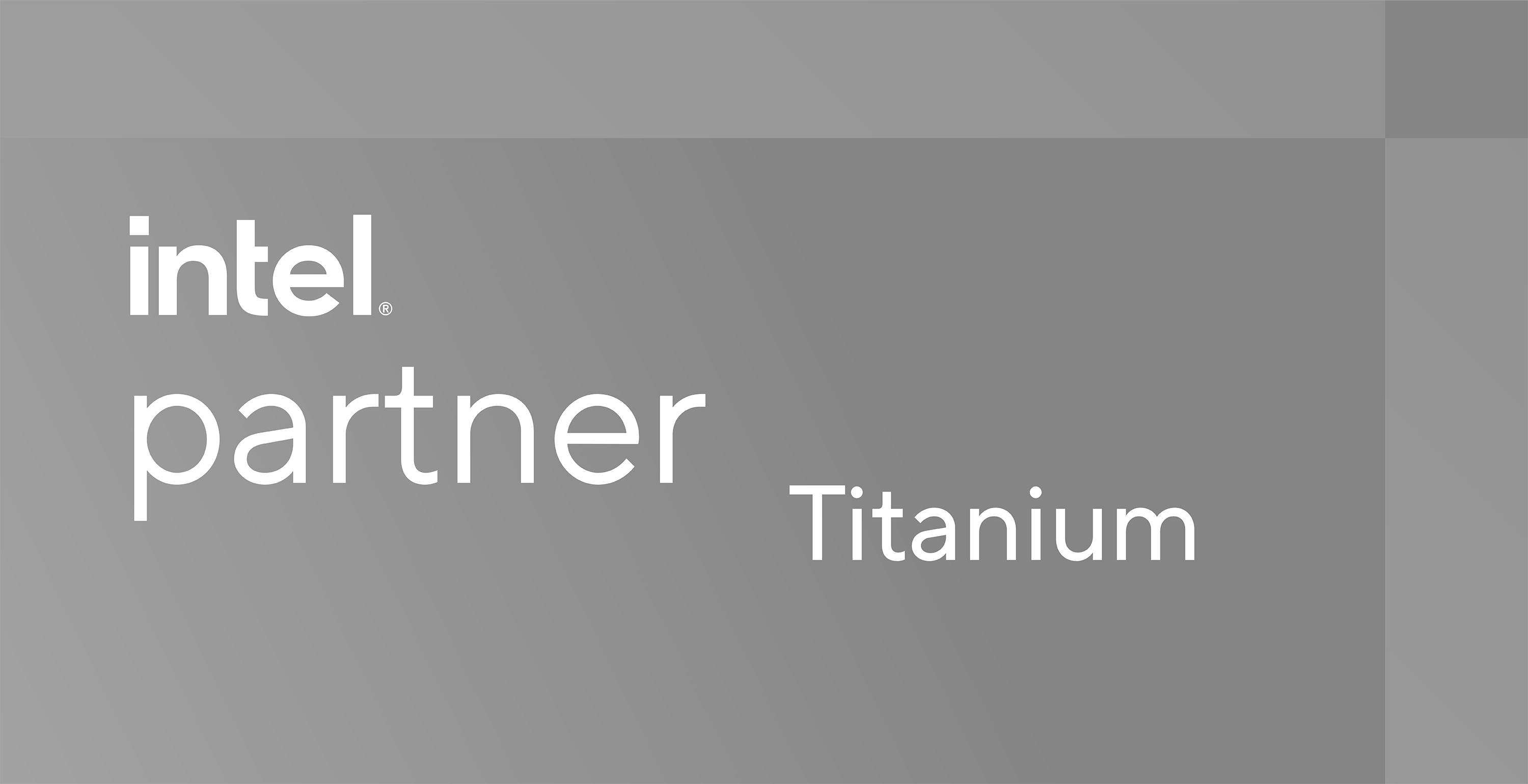 Make your embedded solutions smarter and better connected through scalable, interoperable solutions designed to accelerate the deployment of intelligent devices, systems of systems, and end-to-end analytics. Members of the Intel® Internet of Things Solutions Alliance provide the hardware, software, firmware, tools, and systems integration that developers need to take a leading role in the rise of the Internet of Things.
Intel Technology Provider
Platinum partners of Intel® Technology Provider can take advantage of exclusive benefits such as attending the annual Intel® Solutions Summit (ISS) – Intel's largest and most prestigious channel event. Intel's top channel partners, industry experts and Intel executives come together to be the first to share the latest technologies, market opportunities and Intel products.
AMD Embedded Elite Partner
The AMD Embedded Partner Program gives embedded board solution, hardware engineering service, and system component and module vendors: access to technical documentation to help them get products to market faster; training so that they are better able to help their customers optimize their AMD-based systems,; and sales and marketing materials so that they can bring their AMD-based solutions to market successfully. We offer four tiers of embedded partnership, with Elite Partners being those who are most closely-aligned with our business.
NXP Partner
Proven Partners offer the knowledge and experience to round out the enablement and implementation of total system solutions aligned to NXP technologies.
Wind River
Wind River is a global leader in delivering software for the Internet of Things (IoT). The company's technology has been powering the safest, most secure devices in the world since 1981 and today is found in more than 2 billion products. Wind River offers a comprehensive edge-to-cloud product portfolio that is backed by world-class global professional services, award-winning customer support, and a broad partner ecosystem. Wind River software and expertise are accelerating digital transformation of critical infrastructure systems that demand the highest levels of safety, security, performance, and reliability. To learn more, visit www.windriver.com
PICMG
Founded in 1994 as the PCI Industrial Computer Manufacturers Group, PICMG is a consortium of over 250 companies that collaboratively develops open specifications for high performance telecommunications, military and industrial computing applications.
SGET e.V. is a technical and scientific association with its registered office in Munich. The purpose of the Association is the promotion of science and research. The purpose is realized in particular when SGET, in a team effort in various workgroups on embedded computer technologies, prepares and compiles technical specifications or other work results such as implementation guidelines, software interfaces or system requirements, which serve the purpose of energy efficiency, environmental protection and effective technology, science and the public, publishes such information and promotes its application for the benefit of the general public.
OSADL
OSADL is the leading competence network providing services to use Open Source Software in industrial products. It provides services and products to use Open Source Software in industrial products sustainably. OSADL offers broad knowledge and a wide network of experts to accompany your product development throughout all stages and assists in complying with legal requirements, safety and security standards and we certify your products and processes.
COM Express
COM Express is a PICMG definded Computer-On-Module definition. It was designed to reduce time-to-market on specialized platforms used in industrial, medical, military, scientific, telecommunication and other applications.
congatec AG is editor within PICMG for the Rev. 2.0 and Rev. 2.1 of the COM Express (COM.0) specification. The carrier board design guide, the Embedded Application Programming Interface and the Embedded EEPROM Specification are additional, COM Express related PICMG documents created by congatec as editor within PICMG.
XTX

XTX is an expansion and continuation of the well-established and highly successful ETX Computer-On-Module standard. XTX offers newer I/O technologies on this proven form factor. XTX does no longer support the ISA bus but offers new features such as PCI Express and SATA.
Qseven

Qseven is a Computer-On-Module concept for low power, low cost and mobile applications. It integrates all the core components of a common PC and is mounted onto an application specific carrier board.
Qseven supports x86 and ARM processor architectures.
Qseven modules have a standardized form factor of 70mm x 70mm and have specified pinouts based on the high speed MXM system connector that has a standardized pinout regardless of the vendor. The Qseven specification is hosted by SGET e.V.